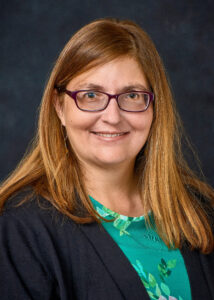 Gaby Bubis
 (Aishet Hayil)
Originally from the Philadelphia area, Gabrielle Bubis, her husband Jeff, and their children moved to the First Coast in the summer of 2005 when Jeff accepted a hematology/oncology position in a local practice. Gabrielle is a graduate of the Philadelphia College of Pharmacy and Science where she also received her Masters in Physical Therapy.
Her children Becca and Danny are graduates of both the DuBow Preschool and the Martin J. Gottlieb Day School. The schools have helped give them a strong sense of Jewish identity which they carry with them to this day. Becca currently attends the University of Florida where she is majoring in Industrial and Systems Engineering. Danny is a junior at Creekside High School. Jewish education has always been a passion for Gabrielle. A product of Jewish day school herself, her first volunteer experiences at the Center revolved around education. Her past education roles include Preschool Committee Chair, Day School Committee Chair, and serving on the Education Cabinet. Gabrielle has also been an active volunteer at the Center for many years serving on the Executive Board as Secretary, Vice President at Large, and currently as Vice President of Schools. She was also involved in the Sulam strategic planning task force.
Through volunteering at the Center over the years, Gabrielle has enjoyed meeting new people and making new friends.
---
Hazzan Jesse Holzer has in many ways "grown-up" at the Jacksonville Jewish Center. A native of Worcester, Massachusetts, Hazzan Holzer received his BA from New York University and completed a Masters Degree in Sacred Music and ordination as a Hazzan from the H.L. Miller Cantorial Institute of the Jewish Theological Seminary in 2008. After their July 2008 wedding, he and his wife Leora found a home and a community at the Center.
Over the past 13+ years, Hazzan Holzer, aka "Haz", has worn a variety of hats in his role as Cantor, from the traditional roles of choir and band director to different roles like "website/tech guy" and Hebrew High director. Upon the passing of his friend and colleague Scott P. Zimmerman, z'l, Hazzan Holzer took over running our B'nai Mitzvah program. Whether it be in a packed stadium, overflowing synagogue, or a virtual concert, Hazzan Holzer has enjoyed singing with the likes of Barry Manilow, The Maccabeats, and Nefesh Mountain. A lover of experiencing Jewish life outside the walls of the synagogue, Hazzan Holzer has traveled to the Bahamas, Germany, and Israel with his Center family. Since the beginning of the pandemic, Hazzan Holzer has held regular online Shabbat in the Underground and Healing services as outreach to the greater community. Hazzan enjoys singing songs with our preschoolers every Friday, teaching trope to our Martin J. Gottlieb Day School students, and bringing music to his friends at River Garden and to the community at large.    
Hazzan Holzer currently serves on the Executive Council of the Cantors Assembly. Hazzan Holzer plays an active role in the greater Jacksonville community through his involvement with organizations such as Faith in Public Life, OneJax, and ICARE.
Haz and Leora have three children, Rena, Dafna, and Eitan who attend the DuBow Preschool and the Martin J. Gottlieb Day school.
---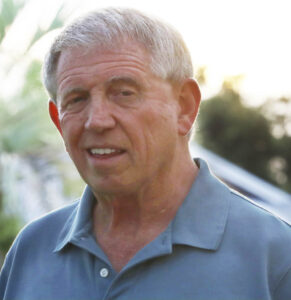 Bruce and his wife Kathy moved to Jacksonville in the early '80s. They originally grew up in Upstate NY. They have a son Aaron, and a daughter Rachel, who went to the Jacksonville Jewish Center Pre-School, Religious School, and Day School. Aaron and Rachel also had their respective Bar and Bat Mitzvahs at the Center.
In 1995, Bruce's father passed away. Bruce began going to minyan regularly. He gained an immediate appreciation for all those people who attended a minyan solely to make a minyan. It took a few years, but he was able to learn most of the prayers that constituted
the morning, afternoon, and evening minyans. In 2005, Bruce's mother
passed away. At this time, Bruce was able to daven at the minyans. Bruce is now retired from Florida Blue where he worked for many years as a software developer. Kathy is also retired.
Currently, Bruce is a minyan captain at the Thursday evening minyan along with Michael Schneider. He also attends several other minyans during the week. For over 100 years, the Jacksonville Jewish Center has held morning and evening minyans throughout the year. Bruce is committed to doing his part to keep that great tradition going.